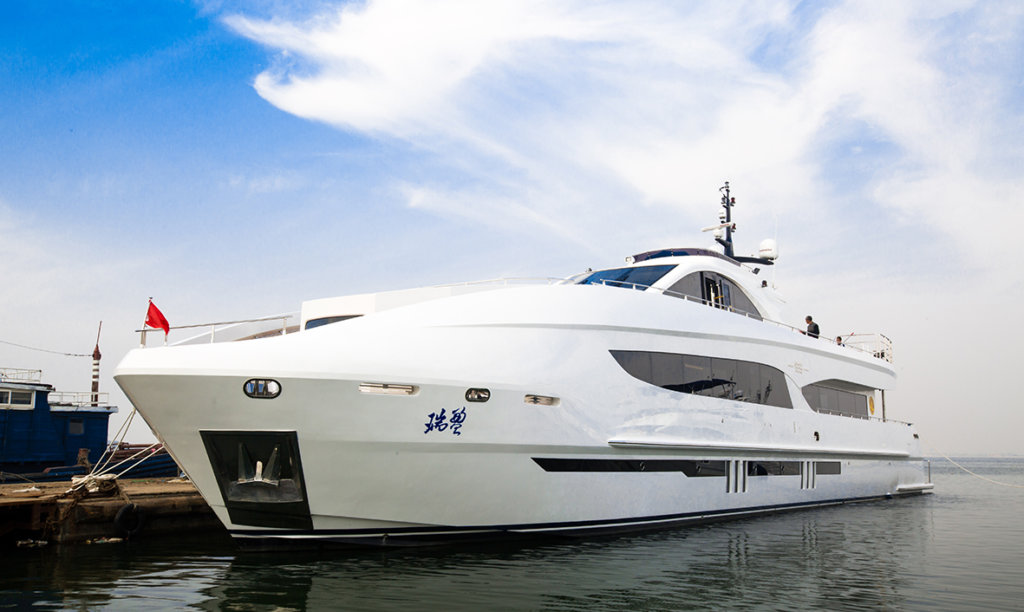 38m RuiYing 125 Yacht Delivered to Jackie Chan
Jackie Chan the world-famous icon took the delivery of 38-meter superyacht RuiYing (瑞盈) at the end of last month. Jackie Chan presented the ceremony with the city officials and bank representatives in Huludao city, China.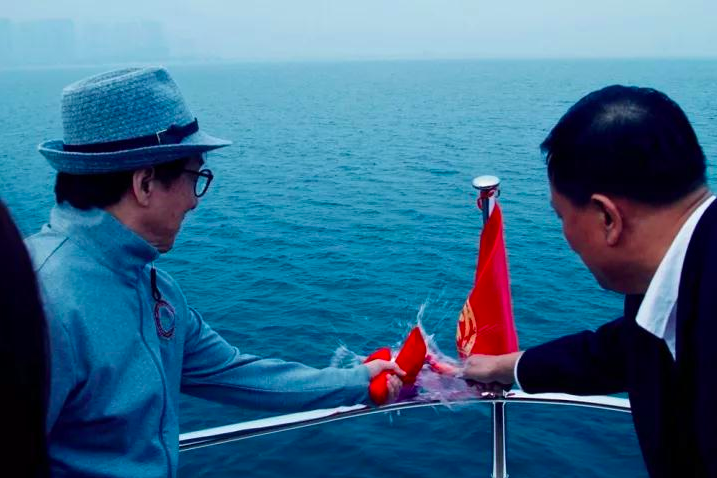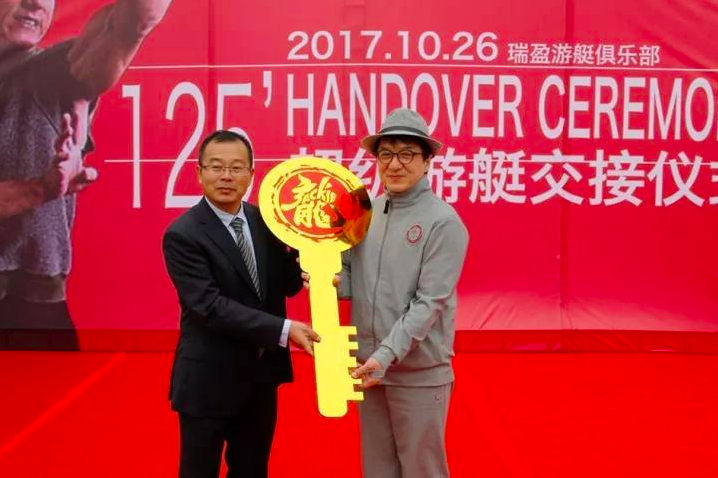 RuiYing 125 is the second of all-GRP series that Jackie Chan owns. The first all-GRP hull was handed over to him last September.
The vessel features helipad and a spacious lounge on the sundeck, with Jacuzzi. Powered by a pair of 1,900hp Caterpillar C32 ACERT diesel engines that provide RuiYing 125 a top speed of 23 knots.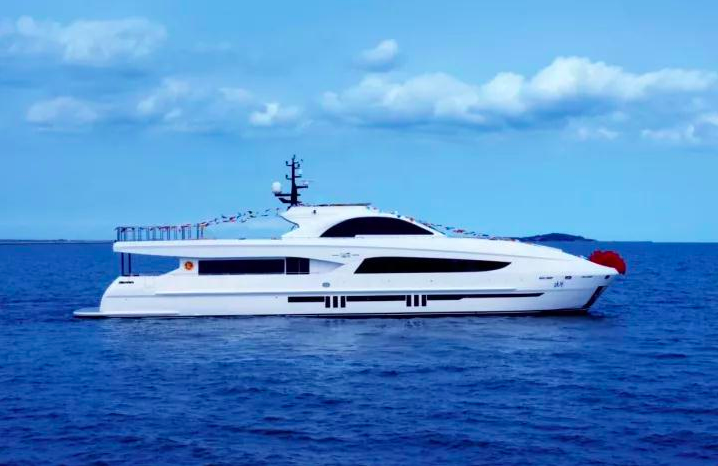 The yacht was launched by RuiYing Yachts, built in ZhongYing shipyard, one of the largest shipyard in China. The company emphasizes on planning to build 125′ and 185′ range.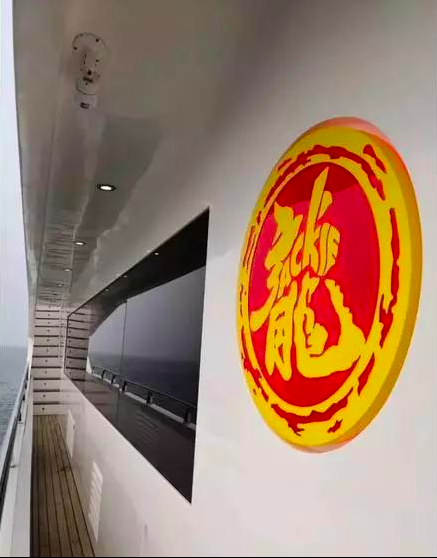 The company revealed that Jackie Chan also signed another contract to purchase 46-metre yacht Jin Long (锦龙) due to being launched next year.