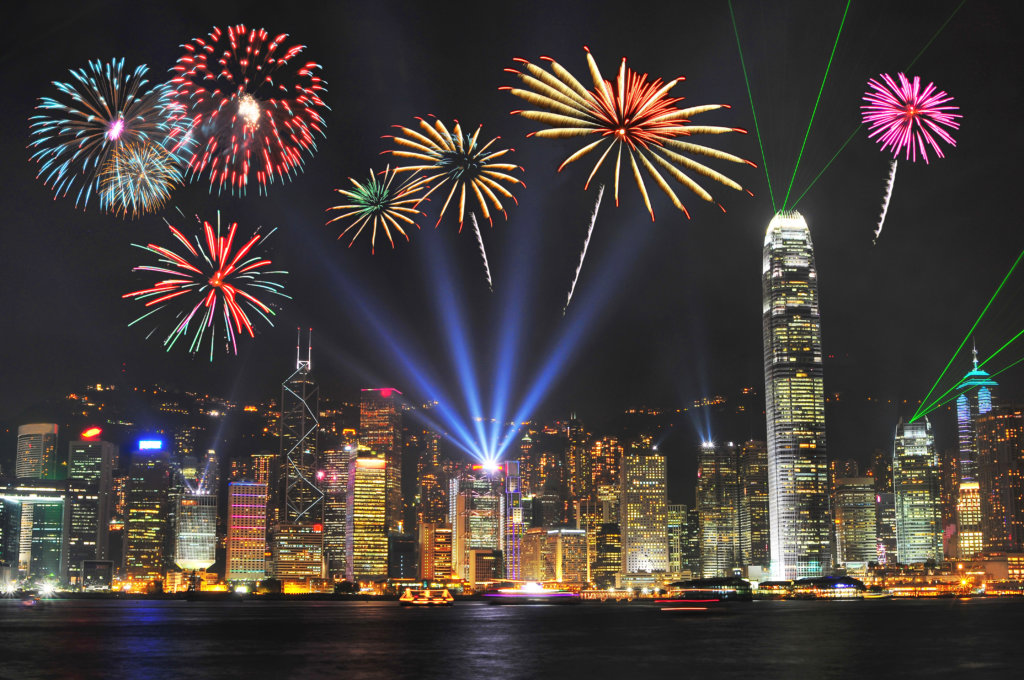 Christmas Party on Charter Yachts in Hong Kong
We are in December! It's of those magical times of year when shopping promotions are everywhere and those merry Chrimbo songs play daily on the radio. Hong Kong is no different and Christmas is on everyone's mind in the territory. 
Besides shopping and giving gifts, Christmas is another great time to have a party, give thanks and celebrate with our families, friends and colleagues.
In an even-more competitive world finding new ways to impress clients and reward or inspire staff can be a great challenge.
You may prefer smaller one-to-one surroundings or wish to create a truly unique larger scale extravaganza for celebrating this Christmas. A cocktail party for VIP guests aboard a luxury yacht is a proven method for further unifying professional alliances and improving working relationships.
So if you're going to splash out this Christmas why not indulge in the ultimate celebration by holding your Christmas party on a charter yacht in Hong Kong.
If you're staying in town this December then take a look at these ideas for an unforgettable and unique ways to celebrate.

Hong Kong Yachting
Post-Christmas Celebration, why not ring in the new year instead, enjoying a buffet dinner and drinks on the HK harbour and at the stroke of midnight.
Hong Kong's famous NYE fireworks display will begin right before your eyes, as you are positioned in one of the most prestigious vantage points on Victoria Harbour. Can you imagine any better way to welcome in 2018?
Have you planned your New Year Eve party? Join our Hong Kong fireworks cruise and book now as tickets are selling fast https://www.hongkongyachting.com/tourshongkong

Posted by Hong Kong Yachting on Wednesday, November 22, 2017
Booking: http://www.hongkongyachting.com/events
Call  +852 2526 0151 or Email: sales@hongkongyachting.com
M yachts
M Yachts 

create luxury events for both business and pleasure to give unique experiences. 

Hong Kong Christmas Yacht Get Away With Style.
Where will you be when the hottest party in town goes down?Better be there than getting told about it afterwards ;-)Be sure to get one (or two) of the last ticket on Eventbrite:>>>>>>>>>>>>> http://bit.ly/2l26DWy <<<<<<<<<<<<<

Posted by M Yachts on Wednesday, October 25, 2017
Booking:https://www.myachts.asia/en
Call  +852 9668 2631 or Email: info@myachts.asia
Riveria Orientale – Yachting Society
Ideal for celebrating parties and VIP corporate entertaining, take out a reception yacht with RivieraOrientale (Now sit under AsiaMarine )for your Christmas Party. 
Happy Friday! Say Yes To Adventure.

Posted by Asiamarine on Thursday, June 22, 2017
Ranging in length from 40′ to over 100′ in length our Reception yachts are perfect for recreating the famous 'St.Tropez' Mediterranean luxury yacht experience.
Please contact for a detailed consultation. Comprehensive cruising and food and beverage solutions are available to match all requirements.
Booking:https://www.rivieraorientale.com/hong-kong
https://www.asiamarine.com/
Call  + 852 2677 7791 or Email: enquiry@rivieraorientale.com
Yacht fuel is supplied by Fuegy limited. Fuegy is Hong Kong's Premier Fuel Bunkering Service supplying low sulphur fuel that meets the Hong Kong marine emission international standard.