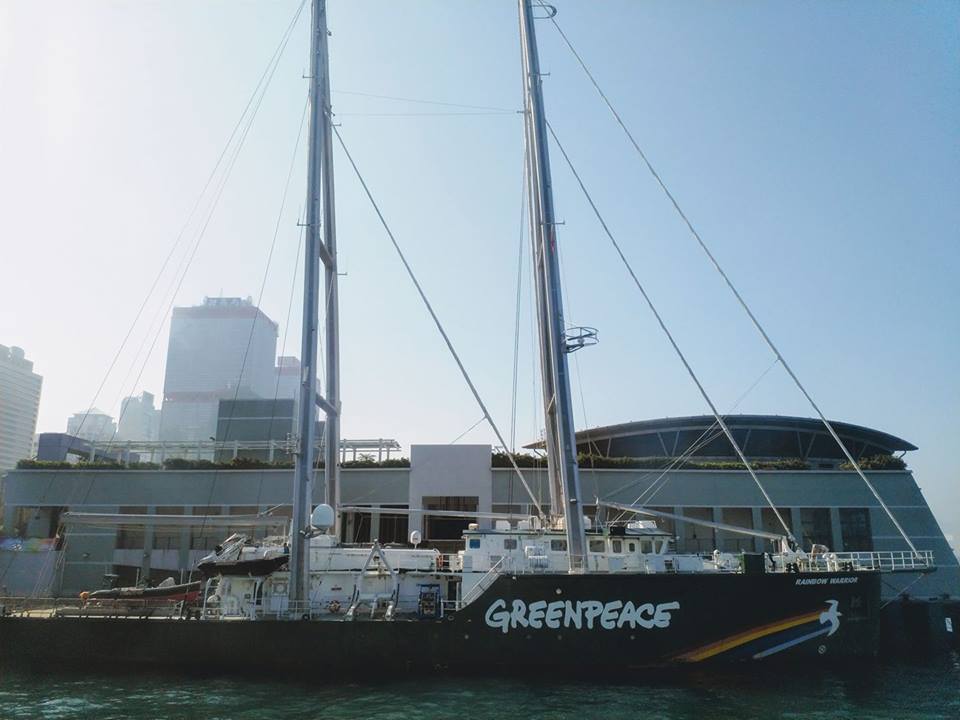 Greenpeace Iconic Sailboat The Rainbow Warrior Visits Hong Kong
Greenpeace's renowned flagship sailboat the Rainbow Warrior made a visit to Hong Kong last week, giving an open exhibition central's ferry pier 2.
Rainbow Warrior (Rainbow Warrior III) is a purpose-built motor-assisted sailing yacht owned and operated by Greenpeace.Rainbow Warrior is not only one of the most environmentally-friendly ships but she also carries the campaigner's dream. She is built to use in their activities such as environmental protests and scientific excursions.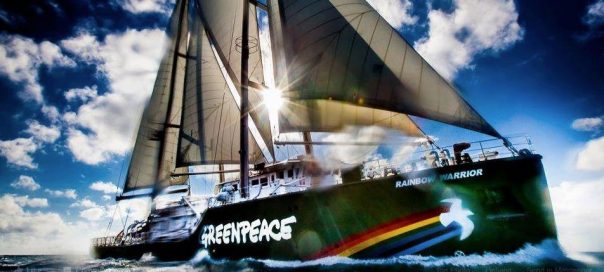 The vessel is the first Rainbow Warrior that is not converted from another vessel. Her Hull was constructed in Poland and she was built in Germany.
Launched in October 2011, she was christened on October 14, 2011. She's travelled to Europe, America, Australia, Tai Wan and Hong Kong.
The 58m long Rainbow Warrior built to the Highest environmental standards of all engines (IMO Tier-II). She's built with advanced telecommunication equipment, specialised scientific equipment and a helipad.
With 55m-high A-Frame mast system, the ship sails primarily under wind power and electric drive engines to help out when the weather isn't suitable.This is the first time this design has been installed on a vessel of the Rainbow Warrior's size. She can carry far more sail than a conventional mast of the same size.
Recent CoalSwarm and Greenpeace, research "shows that a total of 23 countries, states and cities will have either phased out coal-fired power plants or set a timeline to do so by 2030."