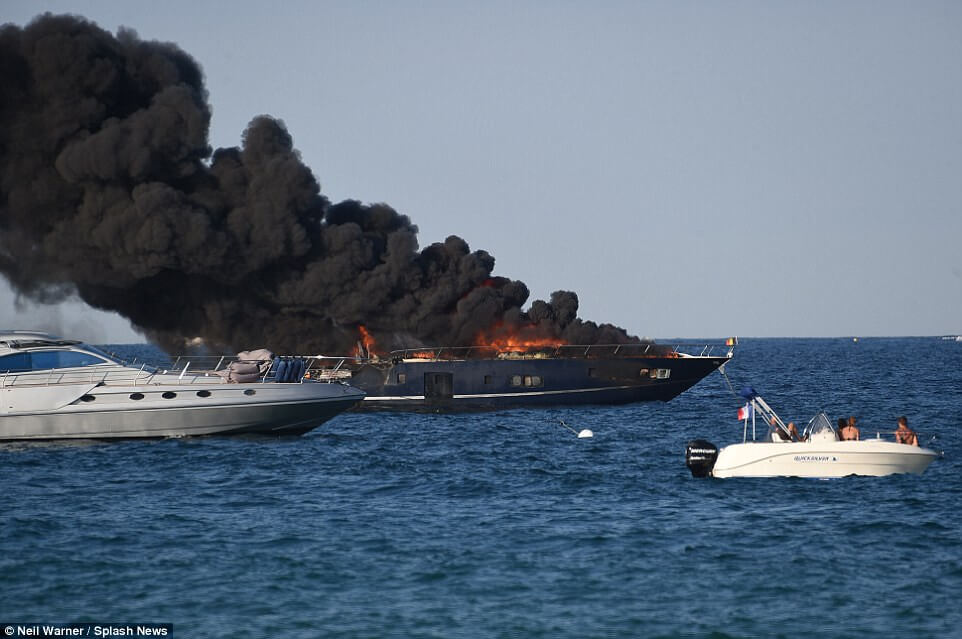 Superyachts That Caught On Fire and Why
Superyachts caught on fire in 2017
17th August 2017, Beach-goers in Nice witnessed a 39 metre-long yacht If Only caught fire just off the Mediterranean coast.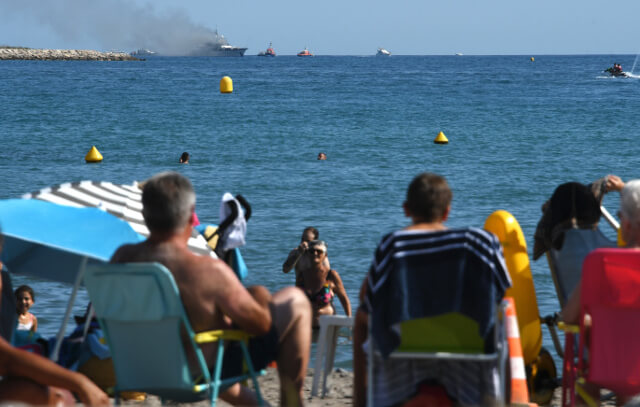 Built by Feadship and launched in 1974 
as

Wallanka, the yacht was later renamed to If Only.

According to Ansa- Italy's national news agency. The yacht belonged to an Italian industrial tycoon, Diana Bracco who is part of the BracGroup, one of Italy's largest pharmaceutical companies. Bracco is also the former vice-president of Confindustria, the largest organisation representing manufacturing companies in Italy.
The 11 passengers on board the Italian yacht were all rescued from the fire. One was taken to hospital in nearby Antibes.
9th September 2017. Superyacht KOI  reported a fire on board in Greek waters between Kefalonia and Zakynthos Islands, Ionian sea, said Greek Coast Guard.
All crew abandoned ship and were rescued by a fishing vessel. The 35.05m motor yacht built by McMullen & Wing in 2001.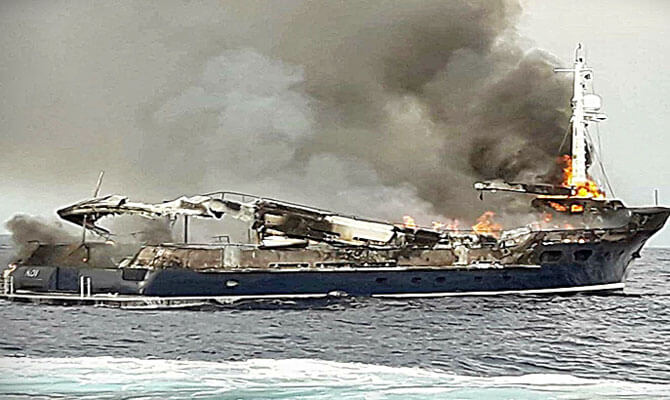 6th March 2017, 30m yacht Limitless catches fire off the coast of the British Virgin Islands. 
All of the people on board made a safe escape via tender. The yacht sank a couple of hours later.
The yacht launched by Hargrave Custom Yachts in 2005
9th August 2017, 11m Sunseeker yacht caught on fire on fire in Ryde Harbour, Isle of Wight.
One person was treated for smoke inhalation. The yacht was sinking during the fire.
17th July 2017. A luxury yacht moored off Plage de Pampelonne, the most famous beach in St Tropez, was seen going up in smoke after catching fire.
It is not known who owned the boat, but the yacht has a Belgian flag flying from the bow.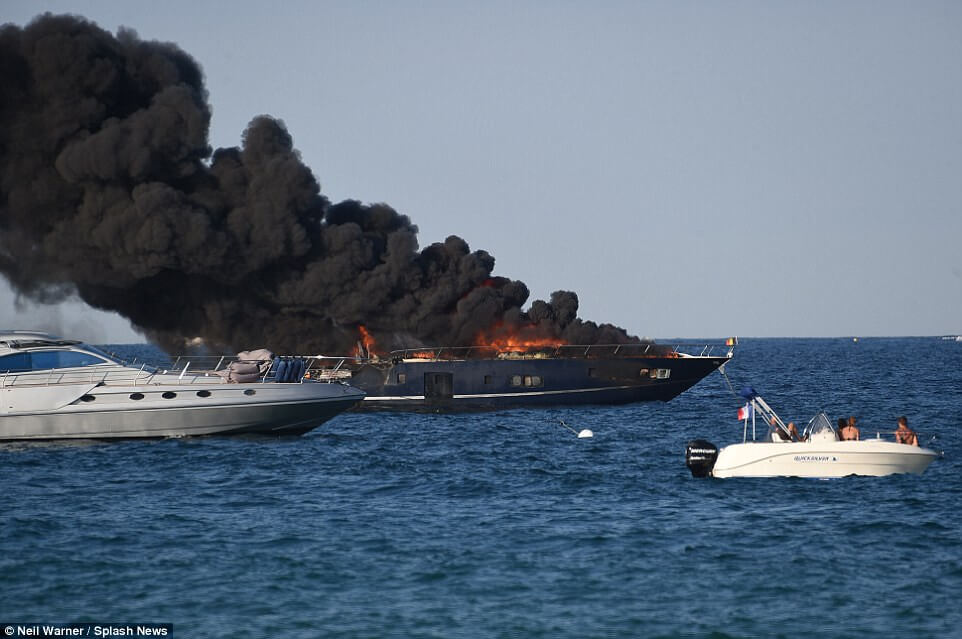 Unfortunately, yachts catching fire happens more frequently than we realise. So how do most of these accidents happen? Many older small yachts are at the highest risks and the marina and harbours are the places where the fire often starts.
As the wires and cabling get older and worn out when they rub on the metal structure, the chance of causing fire increases. Wire damaging problems can be caused by corrosion from salt water. Other reasons that cause electrical problems can be faulty connections, galley fires, fuel system and on the fly repair problems or amateur repairs made at the sea.
When the fire occurs in the marina, it usually starts on someone else's boat. That could end up with severe results.  As all the boats are moored one next to another, that means that every boat owner has a responsibility to prevent fires onboard. Precaution is to have your boat maintained and serviced regularly.
Of course, a good full coverage insurance plan that covers most of the yacht issues will back you up when unexpected things happened.